Dear friends,
I gave this one three stars (out of five) – it was just ok for me, but it served its purpose as a fun, light, chick-lit palate cleanser between some of the heavier books I've been reading lately.
Josh and Hazel first met in college, and run into each other again a few years later in the "early career" stage of life.  Josh was very handsome (and, to Hazel, unattainable) in college, and when they meet again, he still takes her breath away.  Hazel is a quirky, bumbling, "Bridget Jones" type character who embarrasses herself all the time and doesn't have a very good handle on her life.  She calls herself "undateable" for those reasons.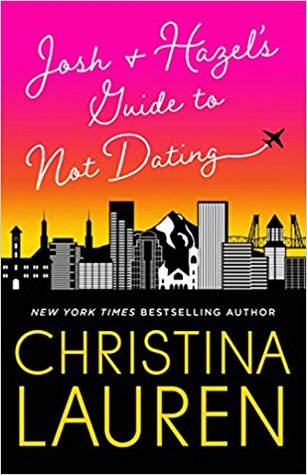 Josh and Hazel become good friends, but agree they aren't romantically suited to one another.  However, they're both single and looking, so they make an agreement to set each other up on dates, and then to go out as a foursome.  These blind "double dates" are meant to ease the pressure of going out with a stranger for the first time … but they don't work very well for Josh and Hazel.  Neither of them can seem to connect with the partners the other has chosen for them.
I'm sure you can imagine where this is going.
Aside from the predictable plot, my other issues with the book were:
1 – Hazel – the "manic pixie dreamgirl" stereotype.  Her bumbling is cute for a while, but there came a point where I just found her annoying.  Nobody is THAT far off her game, and she became unlikeable to me.
2 – The ending – which I won't spoil here – has a "twist" that I wasn't wild about.
I seem to be in the minority here – the book got lots of rave reviews on Goodreads.  For me, it was a fun bit of fluff, rather like having cotton candy at the fair – okay for a "treat" although it's a lot of empty calories, and might leave you feeling a little bit unsatisfied afterwards.
Blessings,
Annette
Follow me on Goodreads.com
Books for review can be sent to P.O. Box 19252, Kalamazoo, MI  49018-0252