Tags
college, leigh bardugo, little paris bookshop, man in the high castle, marion zimmer bradley, mists of avalon, nina george, online learning, online teaching, shadow and bone, teaching, university
Hello friends,
I was sick most of last week, so I took a few days off.  This is hard for me.  Part of my puritan-work-ethic brain thinks it's a character flaw to take a sick day, so I usually just power through, but this time, I was trying to be mindful about self-care.  I'm always preaching about it, so I decided to practice it for a change.  I don't know if I got better any faster, but at least I didn't give it to anyone else.
Taking time off has put me way behind on work, so I'll have to buckle down this week.  Monday and Tuesday are our only class days this week, then for the rest of the week we are on "fall break."  Fall break is a contentious topic around here.  In order to have these three days off in October, we started three days before Labor Day, which is (a) confusing, and (b) gives faculty two "half weeks" to work around.  Three, if you count Thanksgiving week.  Thus, the fall schedule can be frustrating.
Currently watching:  Dancing with the Stars on Monday nights (bit of an odd cast this season, but that's normal), Big Ten football on Saturdays (my beloved Spartans got shut out by Wisconsin last week, sadly), and binging (bingeing?) an Amazon Prime series called "The Man in the High Castle".  It's pretty amazing.  It's a time travel / sci fi / fantasy set in the 1960's in an America where the allies lost WWII.  So, America is under Nazi control – but is it really?  Or are we all being lied to?  Is it an alternative universe?  Might sound like a bizarre premise but it's a pretty cool story, and visually beautiful.  Based on the novel by Philip K. Dick.
Plus, you know, Rufus Sewell isn't bad to look at.
Currently reading:  The "Shadow and Bone" series by Leigh Bardugo.  Supposed to be a "young adult" trilogy, but the themes are rather mature.  It's high fantasy, but not of the castles and dragons variety – rather, it's set in a Russia-like country with rough terrain and various factions and armies based in a complex magic system.  It's cool, I'm fascinated.  I understand this is being made into a Netflix original series.  I'm on to the second book now, "Siege and Storm."
Currently listening on audiobook:  "Mists of Avalon" by Marion Zimmer Bradley.  This is a retelling of the King Arthur legends from the women's point of view.  I've read it several times in the past and it's one of my favorite books.  I had some free Audible credits, so I thought I'd listen to it in the car.  Nice to reconnect with Merlin, the Lady of the Lake, and the Knights of the Round Table.
It's a chunker of a book, so not a quick read.  The audiobook is 50 hours.  It's also a miniseries (I have it on DVD).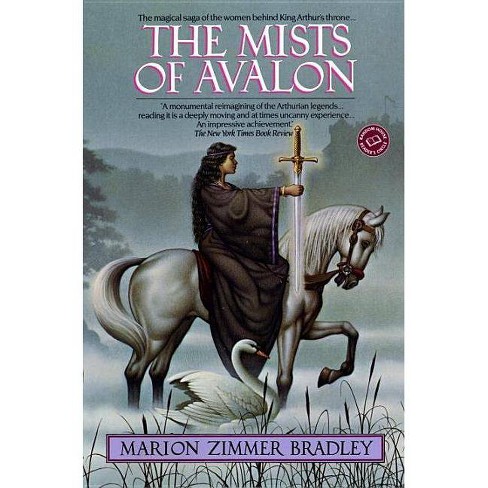 I also finished my re-read of "The Little Paris Bookshop" by Nina George.  I adore this book.  It's the story of a man named Jean Perdu who owns a bookstore on a river barge.  He calls himself a "literary apothecary" because he "prescribes" books to people based upon their emotional ailments (like homesickness, a broken heart, etc.).  But Jean has his own secret heartbreak he's trying to heal, and through the course of the story, he comes to terms with his own past.
I think I need to buy another bookcase.
Listened to the Democratic candidates' town meeting on CNN last week, and gained a lot of insights about the various candidates I didn't have before.  Interesting to see them interact in that setting, unscripted.  Refreshing too, to get away from all of the usual political blather and hear some new ideas about the future of our country.  My friends, we must not despair.  Our nation is going through a dark hour, but I have faith in our strength and in our goodness.  I have faith in you.
I feel the same way about my students.  I know so many people who complain about "kids these days" but truly, these young people are going to create a future in which we will all have to live.  Let's do everything we can to equip them with the knowledge and ability to make good decisions, even when they're difficult.  Don't bring them down, lift them up.
In the academic world (the space I inhabit), there's a lot of talk these days about declining enrollments.  The pool of potential students is shrinking, as high school graduating classes are shrinking too, and young people are choosing other options rather than college.  A lot of academics are wringing their hands over tightening budgets, and worried about this shrinking pool of potential students.
I think this worry is based in two kinds of wrong thinking.
First:  it's based in thinking of our pool of potential students as 18-year-olds.  The old model of "four years of college, from ages 18-22, in residence at a campus" is obsolete.  Many students work, and take classes part-time, or take time off between high school and college.  And many "older" people (over 22?) are going back to school, or going for the first time.  This population, formerly called "nontraditional students," is now being called "contemporary learners."
Second: it's based in thinking of college as a literal space, rather than a flexible, permeable, digital one.  If we cling to the old model of brick-and-mortar classrooms, we're sunk.  The university of the future will be an institution that operates efficiently in the online realm, and we must put our minds, hearts, and treasure there if we are going to survive.  It's that simple, and that challenging.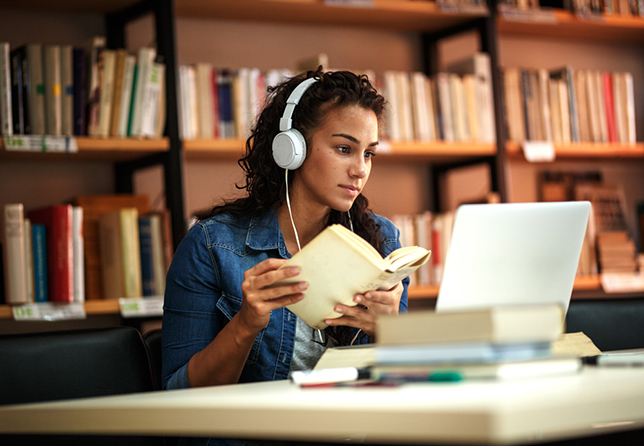 I'm currently writing an e-book, with embedded exercises, quizzes, and flashcards.  It should be fully up and running by the end of the year.  I'll be testing it out with an online section this summer.
I'll leave you with this:
Teaching is the most rewarding job I've ever had, and sometimes the most frustrating.  You can't always tell if you're making a difference, if you're getting through to students, if they are internalizing concepts deeply enough to remember and apply them in their daily lives.  I know that exams and grades are the primary concern for many, but I hope some of what we teach ends up enriching their everyday experience.
We plant seeds, but we don't always get to see the harvest.
Every once in a while, though, I get a gift from a student that makes my day, puts a spring in my step, warms my heart by making it all worthwhile.  Those are gifts like "I remember what you taught me," "I see that idea all around me," "I got so much out of your class," "Your teaching style really helped me learn."
I got one of these little gifts today when I ran into a former student in the lunch line at the cafe in my building.  She still remembers Equity Theory, still thinks about it, still sees it all around her as she watches others interact.  This particular idea took root in her mind, and became a tool that helps her understand the world around her a little bit better.
And that made my day.
I care about getting it right (or as close to right as I can).  I care if my students learn.  Grades are a measure of learning, but they're not the whole story – one student might earn an "A" with very little effort, while another might struggle to achieve a "C," yet find much more meaning in the course material.
For me, the payoff, the harvest, is in the learning.  After a great class discussion, I'm walking a foot off the ground.  When a student has an "aha" moment, I'll grin from ear to ear for the rest of the day.  And I love it when they tell me, "that concept we talked about in class last week – I noticed people doing that today."
That's just the best thing ever.
Have a great week, and let me know how you're doing.
Be well,
Annette